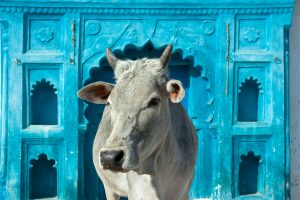 Whether you were recently promoted to a leadership position for the first time, or you are a seasoned leader hired into a new company, stepping into a new role is exciting . . . and it can also be fraught with landmines and interpersonal dynamics you never dreamed of. If you transition to your new role thoughtfully, you increase your odds of making a great impression on others, avoiding critical errors that come from underestimating the power of corporate culture, and laying the foundation for getting results later on.
The biggest tendency is to jump right in to show how good you are, regaling others with your knowledge or solving problems that you can't wait to address. Unfortunately, those who have been around awhile might see things different and might even take offense at all of your new-fangled ideas.
Unless you were hired into a desperate situation with the expectation that you would clean house from Day 1, you would be wise to ease in to your new role and be a bit circumspect. For the first three to six months, here are 6 things to do or keep in mind when you are the new kid on the block:
1. Take it slowly.
Remember that Rome wasn't built in a day. You don't have to "fix" everything you see that is wrong (in your eyes) all at once (unless that's why you were hired). Let people get to know you first. Slowing down also allows you to more fully understand why things are the way they are. If you rush to make changes, you're sure to step on toes that you can't afford to offend.
2. Clarify what will make you "successful".
To do this, look at what would make you successful based on the role, what your boss is looking for from you, and what you want to personally accomplish long- and short-term to be successful.
3. Make your boss shine.
Need I say more? It's always good to make your boss look good, so what can you do in your new role to support your boss's agenda?
4. Foster a relationship with each direct report.
The better your team knows you as a person, the easier it is for them to put your ideas and suggestions into context. Get to know what's important to them and for their careers. They will already have trust in you and know you have their best interests at heart.
5. Don't risk being labeled an "outsider" from the get-go.
Align with the company's values and behavioral expectations. Figure out how things get done. Get a feel for the sacred cows, pet peeves, superstars, and outsiders. In short, adapt to your new surroundings. You can point out when and if the company doesn't "walk its talk" later once others know and trust you.
6. Observe and uncover issues without solving them immediately.
Especially in your area of responsibility, get to know other players, learn about current and on-going issues, and just listen and observe. Spot patterns, learn the history of things, and tune into where there are alliances and feuds. Quietly hypothesize about root causes and possible solutions.
Sometimes less is more, and that seems to be apt when starting a new role (and especially in a new company). Ease into your job in the first 3-6 months and let the company adjust to you before you attempt to impact the new culture. Once you are a better-known quantity and accepted as part of the group, you'll have the credibility to voice your observations, concerns, and solutions and have them taken seriously.