Tired of hearing about employee engagement or ready to give up? For some companies, it is an elusive concept that's been around for decades. So, it's telling that companies are still struggling to figure out the magic formula for attaining employee engagement nirvana.
Perhaps the quest to attain the optimal level of employee engagement comes from the fact that "engagement", "motivation", and "satisfaction", while related, are confused as the same phenomenon. I think of these terms like this: engagement is how committed employees are to taking action that will benefit the company; motivation is the reason someone will put forth effort and take action to benefit themselves or the company, and satisfaction is how employees "feel" about everything once it's all said and done.
Engagement, therefore, is intentional, committed action taken by employees to contribute, which is the opposite of being on auto-pilot. It happens when employees are so involved in their work that they take ownership in what the company produces because the see big picture for how they fit into the whole.
It all starts with respecting employees for their talents and contributions. While there may be generational differences, every employees wants to be respected and know that their contributions to the overall endeavor count for something.
With that, Liz Stincelli, DM. of Stincelli Advisors suggests these 4 actions you can take to create greater employee engagement.
Be seen so each direct report knows you as a real person. Know at least basic personal information about your employees and retain appropriate workplace boundaries in place. "I do care about you, but we're not friends – I'm still your boss".
Communicate the big picture. Give employees information about company goals and how they contribute to achieving them, basic financials, and what's on the horizon for the company and the industry.
Ask questions and listen to the answers. Find out what's going on at the employee issue and follow up on what you did with the information you gathered.
Invest in employee professional development. Bolster their skills to further company goals and to build their capacity for future career development.
If your company is still struggling to achieve greater employee engagement, don't call off the wedding or give back the ring yet. Be mindful that you might need to adjust the way you operate to move closer to your employee engagement goals.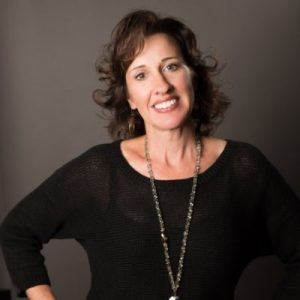 This post was inspired by a conversation with Dr. Liz Stincelli. Find out more about her and her company Stincelli Advisors:
Her blog site: stincelliadvisors.com
Twitter: @infinitestin
Google+: Elizabeth Stincelli
Facebook: www.facebook.com/stincelliadvisors
LinkedIn: Liz Stincelli
Please follow and like us: