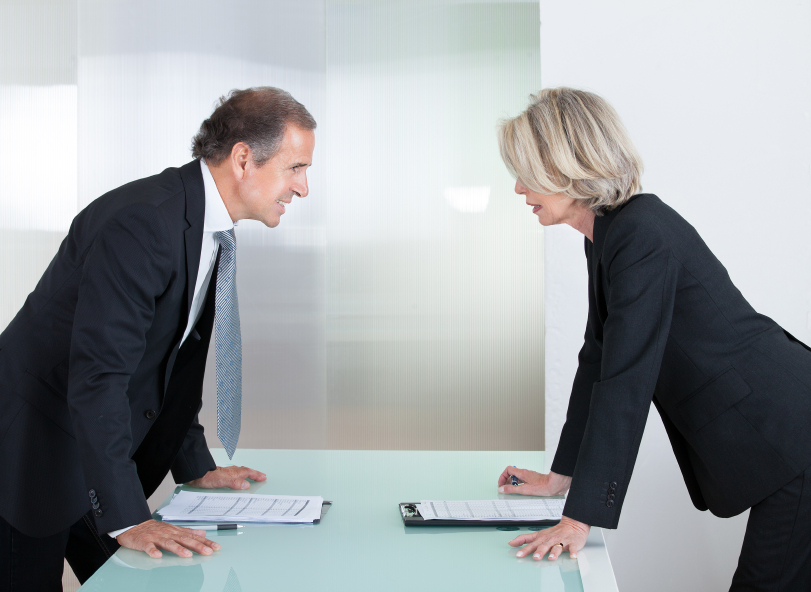 Do you feel misunderstood by your direct reports or colleagues? Do they think you're an ogre when you're really fun and fair? Or maybe they think you're a pushover when you're really purposeful and committed.
There might be a disconnect between what you intend and how you're coming across. Here are four ways avoid misunderstandings by closing any gap between your intentions and your actual impact on others.Get clear about what you want to happen. Conventional wisdom says that we are on auto-pilot about 95% of the time. Which means we are consciously thinking about or aware of what we are doing very little during the day.
Get clear. Know what you want to accomplish before you go into a meeting, have a conversation with a co-worker, or work on a project. Ask yourself what you want to get out your time spent.
State your intentions. Based on the outcome you want to create, state your intentions out loud, especially when interacting with others. By doing so when going into a meeting or conversation, you are not leaving to chance how the other person will interpret what you say or do.
Ask for the other person's perspective first. As a leader, when you speak, your words carry weight, and that weight often shuts down others who are further down the food chain. Additionally, listening first will give you a chance to tune in to the other's perspective.
Seek to reconcile different perspectives. With a clearly stated intention and after sharing perspectives, you will have a better understanding of how the different perspectives overlap or don't. Revisit your intention again, and ask for how you can move forward by using what most important from each perspective.
By consciously focusing on a clear intention and being open with your perspective, you can create conditions that allow others to "see" you for who you are.
WANT TO USE THIS ARTICLE IN YOUR NEWSLETTER, BLOG OR WEBSITE? You can, as long as you include this information with it: Beth Strathman works with leaders to maximize the "people side" of business and evolve into the leader they are meant to become. Learn more at: bethstrathman.com.
Follow Beth:
YouTube: Firebrand Consulting LLC
LinkedIn: /company/firebrand-consulting-llc  or /in/bethstrathman
Facebook: /firebrandleadershipconsulting
Please follow and like us: