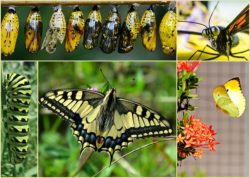 How do you react when you think your direct reports are making you look bad? Do you focus on yourself and scurry to salvage your reputation? Or do you focus on your team and take the opportunity to improve your team's skills and processes?
You've spent the better part of your career making sure you were performing, achieving, and getting noticed for what you could produce. Now as a leader, things shift. Instead of you being in the spotlight, the focus is better placed on your direct reports and what their capabilities are. In a weird way, you are in the background, shining the spotlight on your team.
It's time to rethink what it takes to become an effective and admired leader. To make the shift, here are five powerful pivots you must make to move from being one of the rank and file to standing out as an effective leader.
1. Decrease Focus on Task Work.
Have you ever received a request for something that someone on your team should really do? Did you take it upon yourself to do it "because it was easier" for you to do it rather than delegate it? Wrong. Chances are those types of things are not the best use of your time. Sure. You have task work associated with your position, like drafting various documents, for example. But avoid doing the task work that is meant for your direct reports.
2. Increase Focus on Fostering Relationships.
You've heard the phrase, "It's not WHAT you know, but WHO you know." To a large extent, that's true for any leader. Now that you're in a leadership position, your power comes from harnessing the efforts of other people, which requires persuading, influencing, and collaborating with people who are inside and outside your company. And even though you have authority over your direct reports, you will be more effective if you foster better relationships with them. Pivot away from simply barking marching orders and, instead, seek to coach and influence them.
3. Give Credit; Take Blame.
When you were an individual contributor, you learned to call attention to your capabilities to prove you were a good employee. However, to be seen as an effective leader, eyes are on how well your team does. Pivot away from focusing on yourself and instead highlight the standout contributions of people on your team. Also, pivot away from blaming others for any gaffs and accept responsibility for things that go wrong instead.
4. Listen More.
Along with the idea of focusing on maximizing and highlighting your team, pivot away from freely asserting your opinion first and often. Instead, hang back and listen more to others' perspectives. Listening more gives you deeper insight into what is going other with other people.
5. Ask More Questions.
When you listen more, you have the opportunity to ask more questions. Asking questions enables you to help your direct reports articulate their thoughts (without you telling them what to think), which will give them confidence and teach them how to think through issues.
When you make these powerful leadership pivots, you will demonstrate the hallmark of solid leadership: building the capacity of those around you.
WANT TO USE THIS ARTICLE IN YOUR NEWSLETTER, BLOG OR WEBSITE? You can, as long as you include this information with it: Beth Strathman works with leaders who want to confidently become the leaders they are meant to be while maximizing the "people side" of business. Learn more at: firebrandconsultingllc.com.
Please follow and like us: