The future success of your company lies in the capability of your teams — especially your executive and management teams — to learn faster than the rate of change around you.
Find out how your leadership team is doing now:
Today, your company cannot afford to rely on only a few people to lead you to success. With the complexity of the today's interconnected, complex world, you need the capabilities of all of your human capital to remain relevant and viable.
How come?
Stakeholders drive the agenda — engaging them is critical
You're not simply "running a business" — you're part of a complex "ecosystem"
Mishandling conflict destroys your ability to work together
Companies have less hierarchy with more complex relationships
You ask your people to perform more complex and interdependent work
You have more people working virtually and/or internationally
You get more done through connections
Public trust in institutions, corporations, and governments is declining
In today's world, you must harness the collective wisdom and capabilities of your people to remain competitive and relevant. You must create teams, especially at the leadership level that: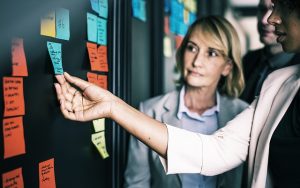 Are united around a team purpose;
Recruit team members with complementary talents;
Foster productive relationships that enable working together effectively;
Utilize stakeholder input to drive their work;
Develop agreed upon ways of working together that increase team morale; and
Learn and adapt ahead of changes in the environment around you.
How well does your executive and/or management team use  practices that will enable you to become a transformative team that adapts faster than the rate of change in the environment? Complete this form to download the quiz now: