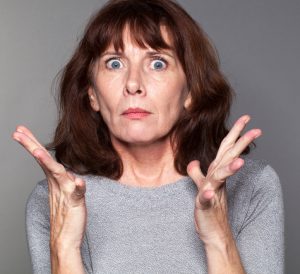 It takes so much energy to address an employee issue. If you're doing it at all, you are on your way to creating clearer expectations and a better working environment for everyone. You can fine tune your repertoire with these tweaks:
Be Timely.
When finding the right time to broach an employee issue, you may fall into one of two extremes: taking immediate action when your emotions (usually anger) are high or ignoring or avoiding the issue in hopes that it goes away on its own. Neither is usually preferable.
Instead, use the 24-7 guideline. If you tend to get angry or really frustrated, take 24 hours to calm down before you meet with the employee. Alternatively, if you're an "avoider", give yourself up to 7 calendar days to address the issue. If you don't, then fine. Let it go. But you don't get to bring up the situation again in the future because you chose not to address it timely the first go-round.
Assume Good Intentions.
People screw up, but that doesn't mean that they didn't intend something good underneath. By assuming and looking for the positive the employee was trying to accomplish, you keep yourself on the employee's "side" and will avoid making them defensive.
Reinforce Their Autonomy and Accountability.
During your conversation, ask them to state what they are committed to doing differently going forward – whether that's following the relevant policy or procedure, interacting with co-workers in a different way, or correcting a bad work habit. It's just more powerful when the employee says what they will do differently next time, instead of you telling them what to do.
Underscore Your Expectations.
The point of addressing employee issues is to set or re-set an expectation, so they do better in the future. In addition to stating your expectations during a timely conversation with the employee, send a follow-up email that summarizes the basics of the conversation, including how you expect them to act going forward and any new commitments they made. This has the added benefit of creating something written and dated for future reference if needed.
To foster the kind of talent and mutual respect that makes a top team takes continual growth as a leader. Hone your leadership skills the next time you need to address an employee issue by trying just one of these tweaks.
WANT TO USE THIS ARTICLE IN YOUR NEWSLETTER, BLOG OR WEBSITE? You can, as long as you include this information with it: Beth Strathman works with corporate leaders who want to enhance their leadership abilities to drive bottom-line results. Learn more about her company Firebrand Consulting LLC at: bethstrathman.com.
Connect with Beth:
Facebook: /firebrandleadershipconsulting
LinkedIn: /bethstrathman or /firebrand-consulting-llc
YouTube: Firebrand Consulting LLC