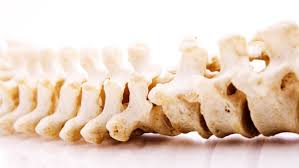 Remember the 55-38-7 communication rule? Even though its specifics have been disputed, there is truth to the idea that the messages you send are muddled when your words don't match your behaviors. The same confusion can occur between your company's strategy, initiatives, and daily work. To avoid confusion, align this leadership "spine" by adjusting your intention, attention, and actions. When you do, strategy and initiatives inform daily work and flow together. When you align these leadership activities, you bolster your capacity to lead. Here's how:
Clarify Your Intentions
Intentions set the course for what you want. Your intentions seem obvious to you, but they aren't necessarily obvious to everyone else. Without the benefit of knowing exactly what is in YOUR head, others interpret your messages based on what's in THEIR heads. For example, from your perspective, if you're hesitant to move forward on something, you might be concerned about identified risks. However, others might interpret your slow decision-making as a lack of know-how or of confidence or interest in moving forward with an initiative.
Your intentions are unclear, when:
1) your decision and resulting action plans are disconnected from your company's vision, mission, values, and strategy and/or
2) you haven't communicated your decision and proposed action plan in a way that explicitly ties them to the company's broader strategy.
To clarify your intentions, create a clear line of connection between company vision, mission, values, and strategic priorities/goals by highlighting the decisions you made and actions taken. Communicate these connection to direct reports and others before you start moving your decisions forward.
Move From Distraction to Focused Attention
With clear intentions, your employees will follow your lead regarding where to put THEIR focus. Thus, you must limit distractions and model an ability to focus your attention on the things that will help your company stay the course.
To determine your level of distraction versus focus, look at how much time and effort you give to people and tasks related to what you say are the company's most important priorities. The 80/20 rule serves as a general guideline. That is, strive to spend approximately 20% of your weekly working time performing tasks that are appropriate to your role and that relate to your team or company's important initiatives.
Check yourself by looking back at how you've been using your time over the past couple of weeks. If you've been distracted from the company's most important priorities, look at what's getting in your way (e.g., allowing unnecessary interruptions, unclear work processes for direct reports that create dependency on you, failing to take time to analyze data or to plan next steps, etc.).
Take Deliberate Action
With clear intentions and focused attention on important priorities, you're ready to "walk the talk" and to take action, appropriate for your role, to move things forward. You could . . .
spend time following up with direct reports on progress in their respective roles,
communicate with a broader group of employees about what's happening and how progress is being made,
spend time fostering internal and external relationships that will further those initiatives, and/or
ensure direct reports develop new competencies that support the initiatives.
The bottom line is to do the tasks and strengthen the relationships that will further the original intention of the strategic and tactical plans.
It seems so simple to make sure your words and actions are reflecting company priorities. Yet, if you don't consciously maintain that aligned focus each day, you can easily become reactive and find yourself distracted by events that aren't worth your time and attention. In the end, you will see how powerful it is to align the leadership "vertebrae" of intention, attention, and action.
WANT TO USE THIS ARTICLE IN YOUR NEWSLETTER, BLOG OR WEBSITE? You can, as long as you include this information with it: Beth Strathman works with corporate leaders to increase employee engagement and retention by aligning strategy and tactics during rapid growth and change. Learn more about her company Firebrand Consulting LLC at: firebrandconsultingllc.com.