Incognito:  with your true identity kept secret.

Merriam-Webster.com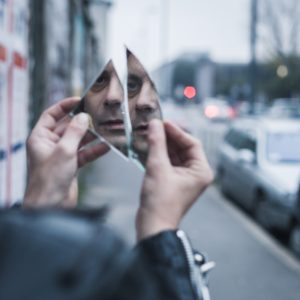 In 2013, the Miami Dolphins released Richie Incognito after an investigation concluded that he bullied and made racial slurs against a teammate. Although the sport recognized Incognito as a top player, he had a history of a explosive emotional outbursts and "dirty play" against other players, coaches, and fans.
Lately, example after example of a leader or star performer with a long history of "bad" conduct have come to light, showing time after time, that company boards, leaders, and practices dismissed it, enabled it, and allowed it. It highlights the conundrum that many companies face: How to balance the equation when a leader or star performer gets results but behaves badly and counter to your stated company values.
"Culture Eats Strategy for Lunch"
Culture is those shared norms, assumptions, experiences, and beliefs that distinguish your company from others. Peter Drucker's quote, "Culture eats strategy for lunch," underscores how influential a company culture is.
The question is, is the company culture you describe in your mission, vision, and values, the same culture that shows up in your workplace every day? In short, is your company or team culture evident  . . . or is it "incognito"?
As a leader, whether formal or informal, you must go first. You reinforce and redefine cultural norms based on how you act, what you pay attention to, what you praise and reinforce in others, and how you react when challenges occur. In spite of what you say about who you are as a company, is there an unwritten assumption that the ability to produce excellent results will "hide a multitude of sins"? At least for your leaders and top performers.
All employees — especially leaders and top performers —  must be held to the same behavioral standards as everyone else; otherwise, employees get a mixed message. This muddies the waters about what is expected for how they should treat co-workers and what kind of treatment they should expect in return. If the stated culture isn't evident in how people work together, such a mixed message can signal to employees that it's "everyone for himself", which leads to a lack of the necessary trust and team camaraderie.
If your leaders and superstars are not displaying the kind of behavior that reinforces your team culture on a consistent basis, what are you prepared to do about it?
Postscript on Incognito
After being released by the Dolphins, the Bills signed Richie Incognito in 2015, where he has been elected to the ProBowl each year since (2015-2018). In 2017, an opposing player accused Incognito of using racial slurs. After an investigation, the NFL is not expected to impose any consequences.
WANT TO USE THIS ARTICLE IN YOUR NEWSLETTER, BLOG OR WEBSITE? You can, as long as you include this information with it: Beth Strathman works with leaders to maximize the "people side" of business and evolve into the leader they want to become. Learn more about her at: firebrandconsultingllc.com.
Please follow and like us: